via Inside Futbol |
Former Celtic, Liverpool and Manchester City striker Craig Bellamy has labelled the Old Firm derby as the most intense derby that he has been part of.
The former Wales international holds the unique record of scoring for seven different Premier League clubs.
The 36-year-old has also played in some of the fiercest derbies, which includes the Merseyside Derby, Liverpool vs Everton, the Old Firm derby, Rangers vs Celtic and the South Wales Derby, Swansea City vs Cardiff City.
Bellamy was present as a pundit on last night's Monday Night Football on Sky Sports alongside former Liverpool defender and team-mate Jamie Carragher.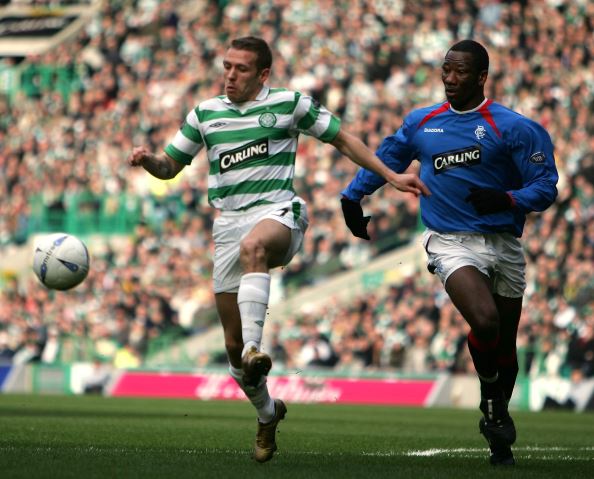 In a Q&A session, Bellamy was asked to pick out the most intense one out of the derbies he has been involved in and had no hesitation in pointing to Celtic's games against Rangers.
Bellamy said: "Old Firm derby, because the league depends on it.
"There's a lot more that comes along with an Old Firm game."
"But, when you went into it, it [the mindset] was 'what if we lose today?' we are not just losing against our rivals, we could end up losing the league.
"So for the intensity, and obviously the atmosphere and what it means to the people, certainly the Old Firm."
Since the turn of the century all 15 Scottish Premiership titles have been won by either Celtic or Rangers.
During his time with Celtic in 2005, Bellamy failed to lift the league title with the Hoops, but won the Scottish Cup.