via Sky Sports |
Last Updated: 14/10/15 8:31am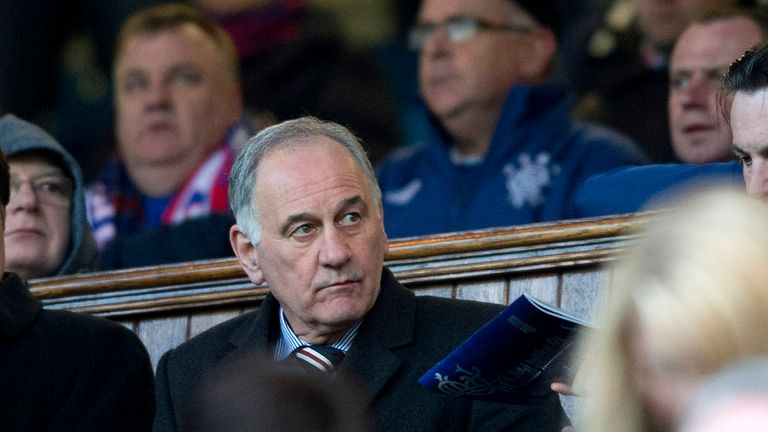 Former Rangers chief executive Charles Green
A date has been set for Edinburgh Civil Court to debate whether Rangers are liable for the legal expenses of former chief executive Charles Green.
Green was among seven men served indictments by Scotland's Prosecution Service on September 2 in connection with the 'alleged fraudulent acquisition' of the Scottish Championship club in 2012.
The 62-year-old claims the board of oldco Rangers, which was consigned to liquidation in the summer of that year, had agreed to pay any legal costs incurred relating to his time at Ibrox.
Rangers chairman Dave King, who took over at Ibrox in March of this year, said the club will resist Green's application for his expenses to be paid.
On Tuesday, lawyers acting for Green attended the Court of Session in Edinburgh in a bid to force the club to pay the costs of his defence.
Judge Lord Tyre said he 'was persuaded of the need for a debate' which will now take place at the civil court on November 12 and 13.