Rangers midfielder Nicky Law feels that it is essential for the squad to know the new players better as that can play a key role in the final few months of the season.
The Gers signed four players in the recently concluded winter transfer window, which included Harry Forrester, Maciej Gostomski, Billy King and Michael O'Halloran.
Law has featured sporadically for Mark Warburton this term, making 21 appearances for the Gers, mostly as a substitute and has chipped in with a goal and two assists.
The 27-year-old revealed that the players went out together on Sunday to watch football and have food.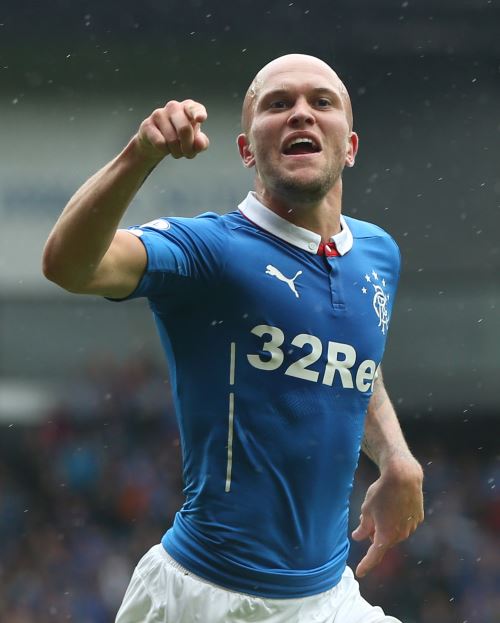 Law explained that a lot of new players joined the club in the summer and a few more were also added in the winter, and it is essential to know them better.
The 27-year-old feels that knowing each other better helps the team improve their chemistry and it also helps improve the on and off the pitch relationship between players.
Law feels that towards the end of the season, it could play a vital role.
Speaking in an interview with the club's official website, Law said: "A lot of lads have spoken about how good the team spirit is amongst the group and we planned that we would go out together on Sunday and watch the football with some food to help build team spirit.
"There's a lot of new players at the club this season and we've had a few new ones come in this January too, so it's good to get to know them better.
"It's a great help and I'm sure it'll be more help as we move into the final months of the season."
The Gers travel to Rugby Park tomorrow for their Scottish Cup fifth round replay against Kilmarnock.